Overseas Career Accelerator
Program
by Japademy's Career Experts
■ Are you is interested in kick-starting a career abroad?
■ Have you've always dreamed of living, studying and working in another country, but not really sure if you should simply drop everything you have built in your home country and finally go for it?
■ Would love to be guided, mentored or coached by credible and dependable overseas-based experts who will help you plan and build a  successful international career?
JapaDemy"s Career Accelerator Program is the exact solution you need!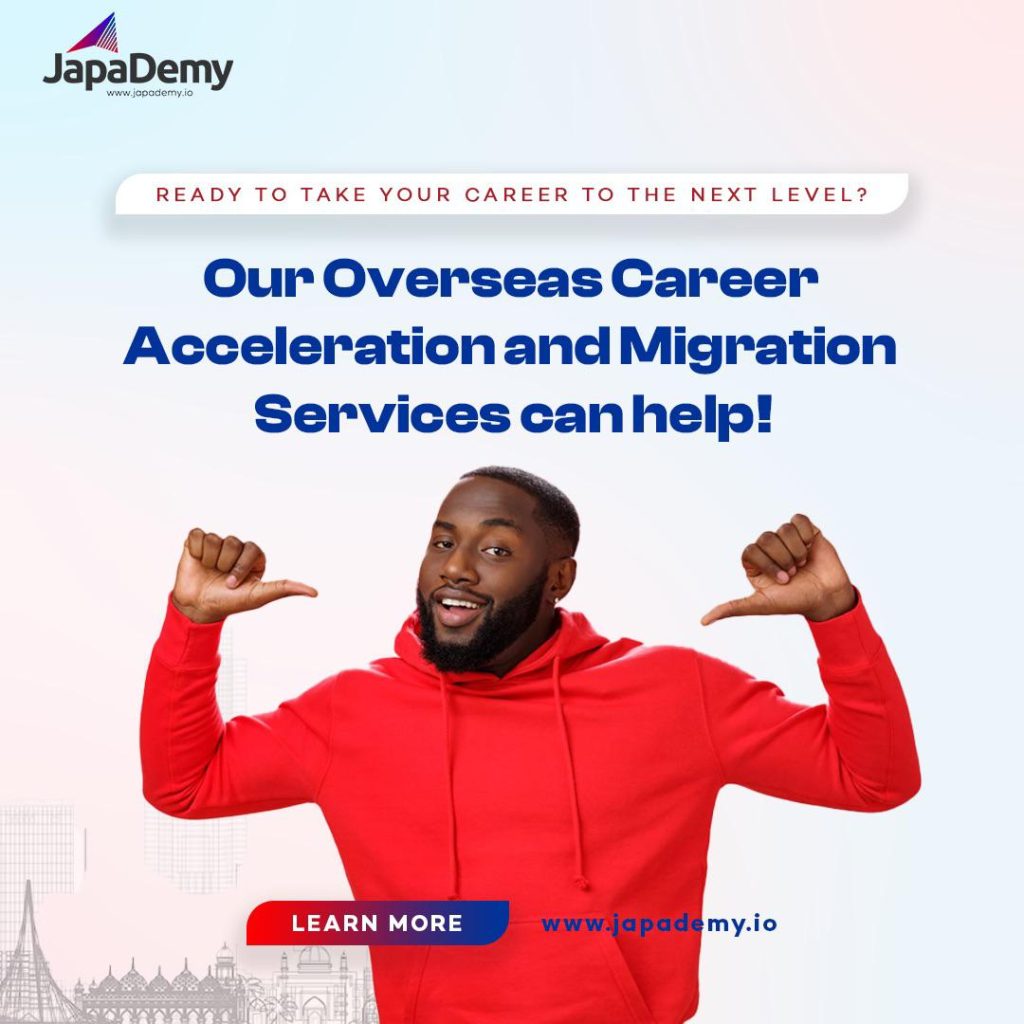 Accelerate Your International Career with JapaDemy's
Career Navigator Program
JOIN THE NEXT COHORT HERE