Global Career Academy
for Nurses
by Japademy's Nursing Experts
Are you a practicing African nurse or midwife dreaming of kick-starting your overseas career in a country outside Africa?
Would you love to be guided, mentored and coached by a dedicated team of diaspora-based nurse or midwife passionate about invest in professional nurses?
NurseDemy offers you the perfect opportunity to make your overseas migration dream come true!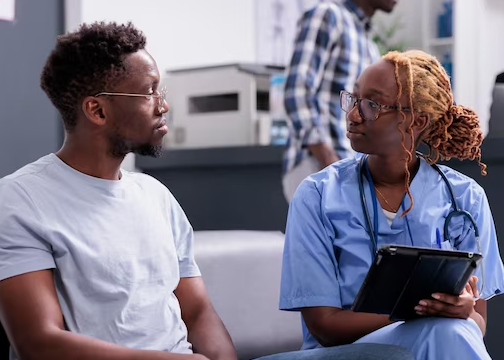 Our digital academy equips you with the tools, resources, and overseas connection you need to make your global career dream come true!
NurseDemy is poised to revolutionize international migration of nurses by deploying the power of digital technology and circular migration to address current global workforce crisis.
Our innovative digital solutions leverages brain gain to create equal opportunities for every nursing talent to practice to their full potential, aspire for the peak of their careers, and create beautifully rewarding lives for themselves and their families.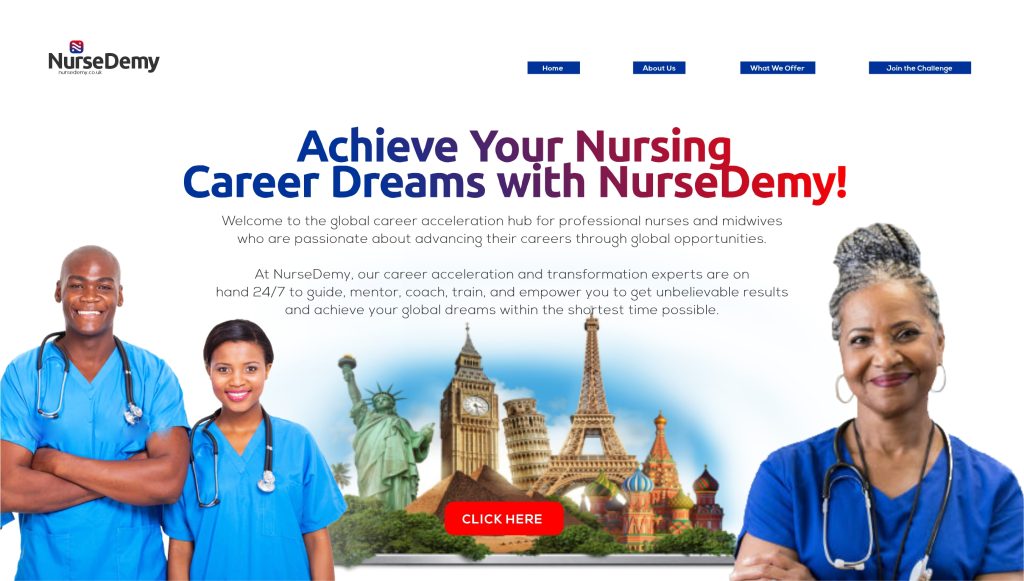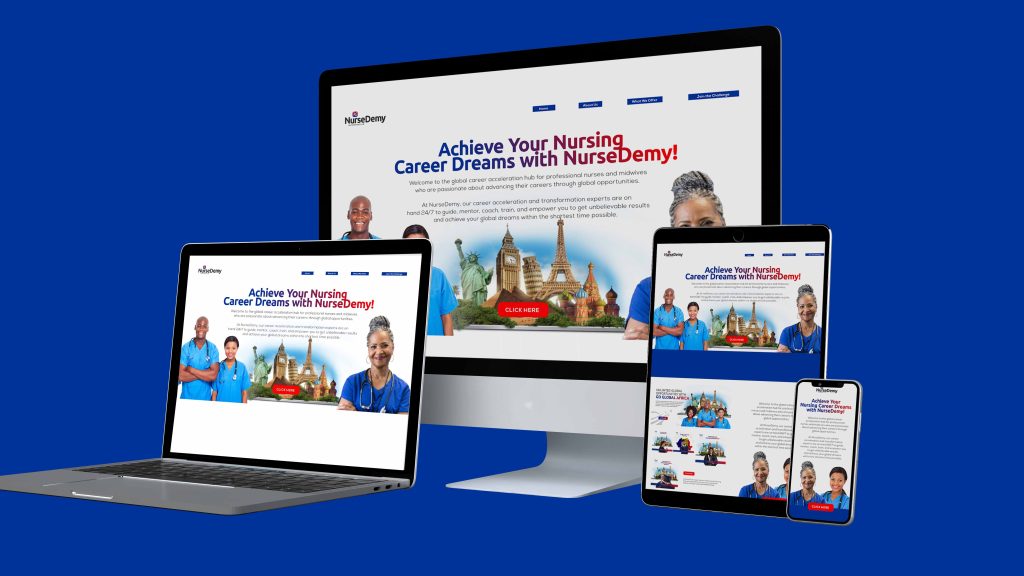 NurseDemy's is an online international career school that offers introductory pathways and mentorship support for anyone seeking to pursue an overseas career in nursing.
Our online school provides you with the comprehensive pastoral support you need at the early stage of your migration journey.
From starting your application process, to getting your perfect dream job, connecting with overseas recruiters and employers, navigating your visa application and traveling process, and arriving, adapting, integrating and thriving in your new country!
Whether you are are from eastern, western, southern or northern Africa, our international academy has the perfect solution tailored to meet your exact needs.
Explore the options, enrol into the NurseDemy Overseas Migration Mentorship Program, get instant access to mentors in your destination country, and take the first step towards making your overseas career dream a beautiful reality!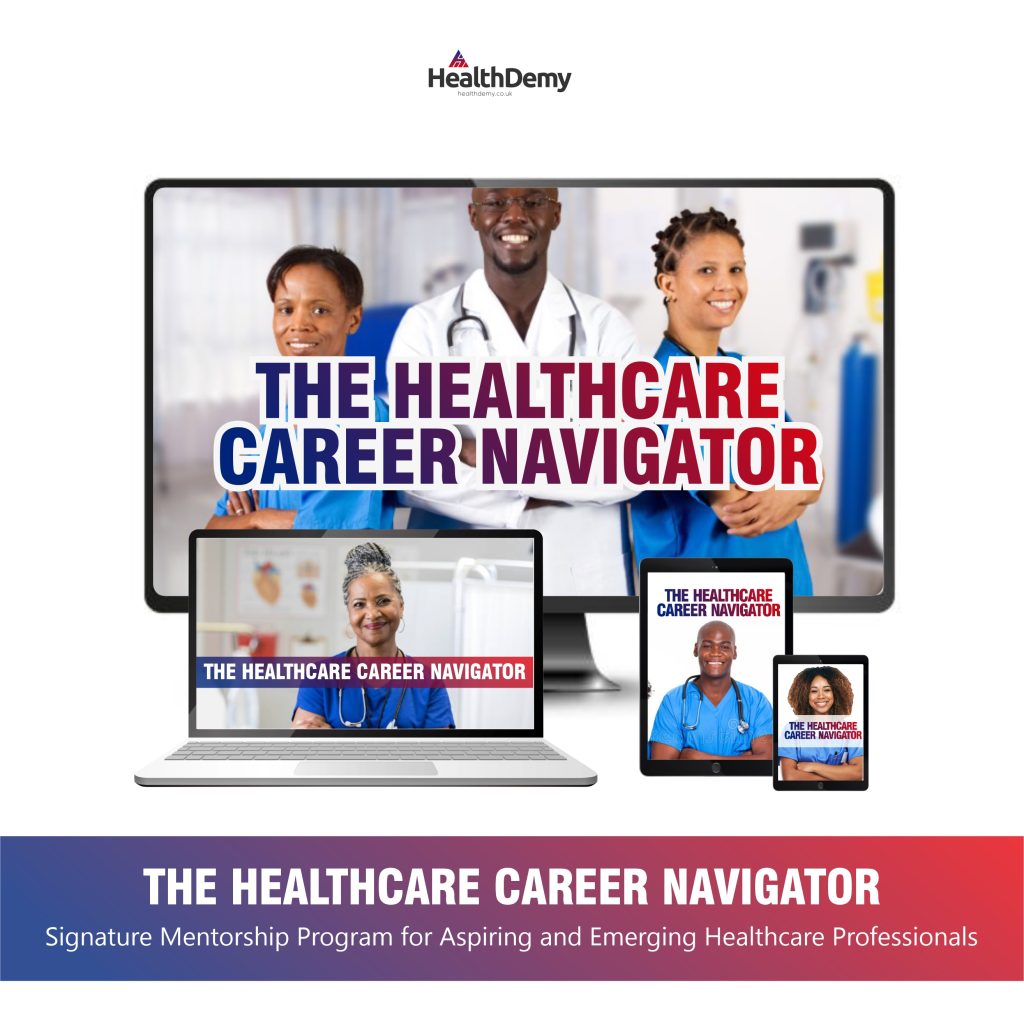 Healthcare Career Navigator
If you are new in healthcare or don't have a healthcare background, we have the right online courses, internationally accredited trainings, and mentorship bootcamps to help you navigate the pathway, get internationally trained, and kick-start your healthcare career with ease and speed.
Access to all Basic and Introductory Healthcare Courses. Live Webinars. Break-Our Room Sessions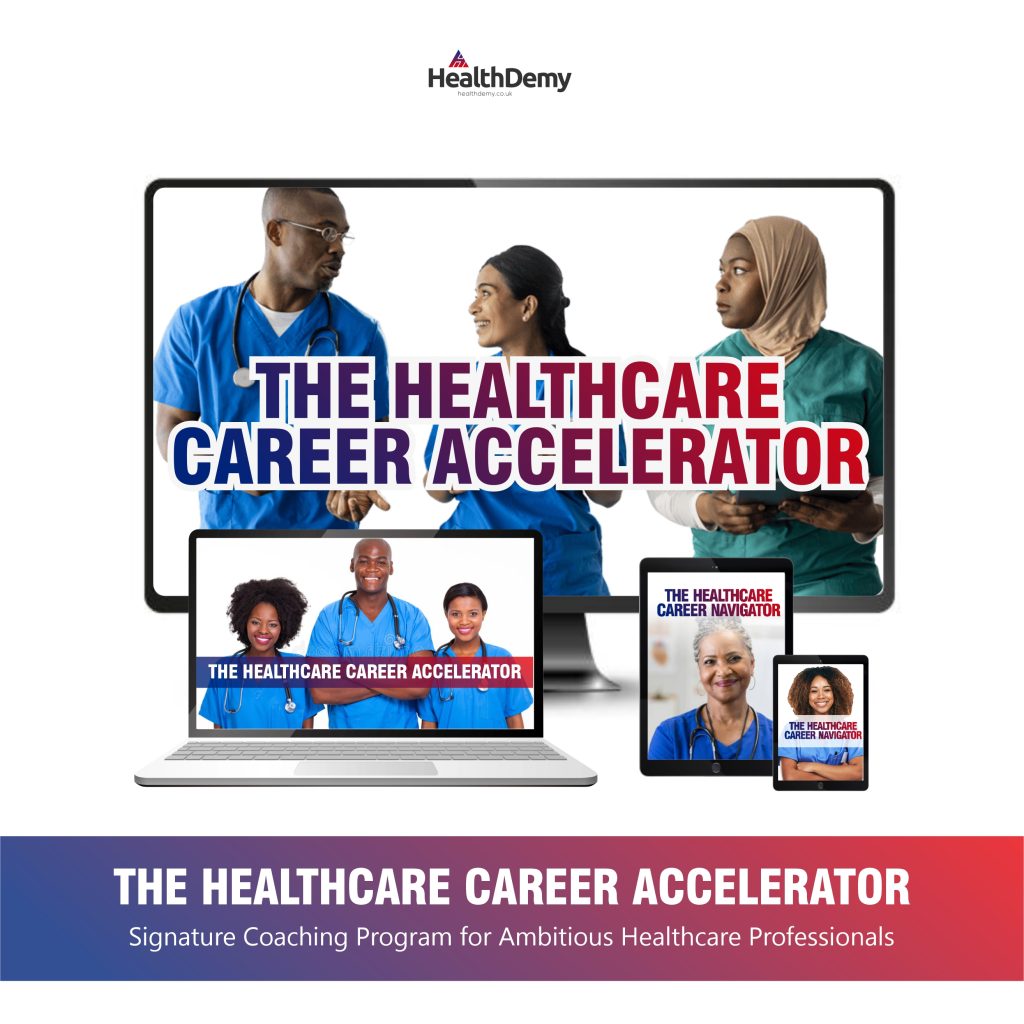 Healthcare Career Accelerator
Developing your healthcare career to climb the industry ladder has never been this easy. We have the right mentorship, coaching and overseas-exchange programs that can get you to the next level on your global career journey.
Access to all Advanced Diploma Courses. Live Career Mentorship & Coaching Programs. Internship and Apprenticeship Placements.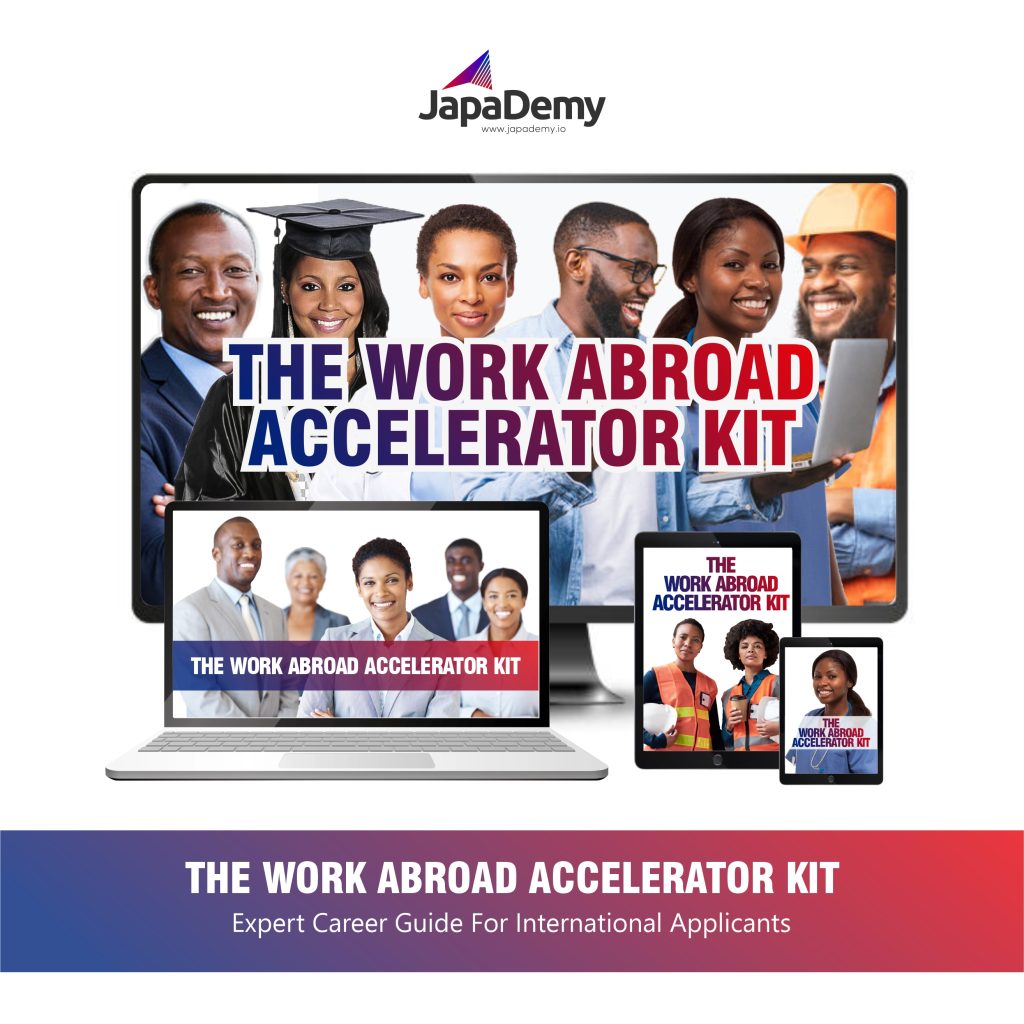 Adequately qualified with the perfect professional qualifications, and seeking exciting opportunities abroad?
Get into the same room with diaspora-based relocation experts who can connect you with the right job opportunities and make your relocation dream come true.
Access to all Advanced Healthcare Courses. Live Career Mentorship & Coaching. Apprenticeship Placements + Overseas Job Application. Migration + Relocation Package
The NurseDemy Overseas Career Mentorship Program is a first-of-its-kind free human capital development program driving investment in nurses. 
Our mentorship programs are tailored to provide you with the necessary support and introductory training to excel in your career and reach your goals: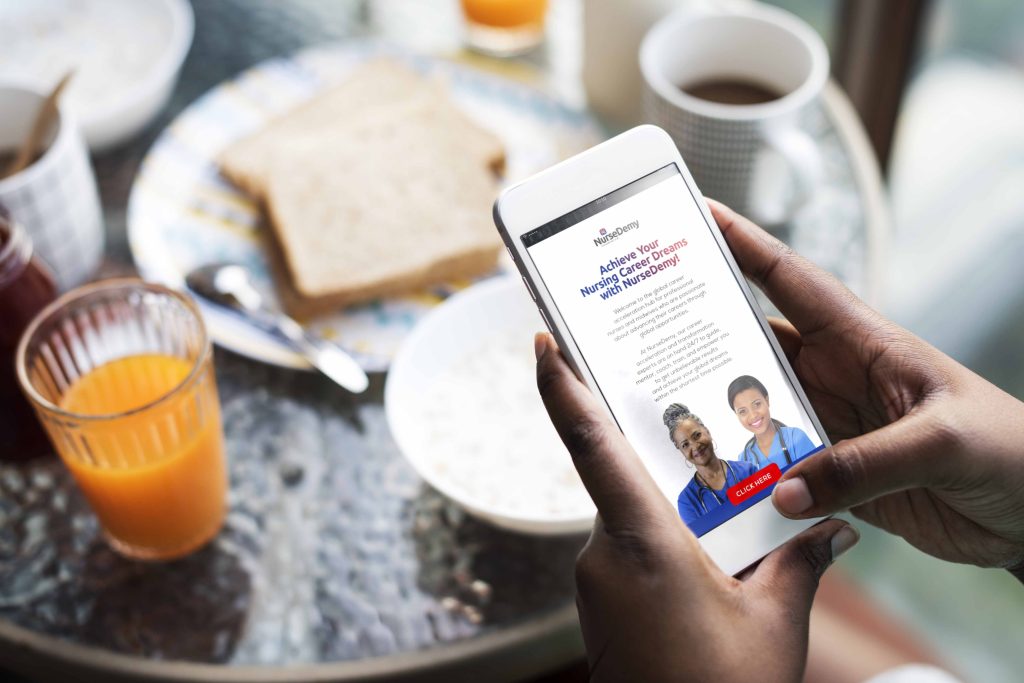 NurseDemy is a global EdTech innovation and human resource for health hub that democratises digital education, promotes workforce development and drives career advancement and investment in nurses and midwives across low and middle-income countries. 
At NurseDemy, we combine the unique concept of circular migration with cutting-edge technology-driven education and career development strategies to close knowledge and skill gaps and drive investment in the careers of aspiring, emerging, practising and retiring nurses and midwives.
Leveraging on our diaspora-driven and technology-built Skills Mobility Partnerships (SMPs) hub, NurseDemy has a mission to proffer strategic solutions to the global nursing workforce crisis and secure the future of the nursing and midwifery professions. 
We harness the power of digital technology and circular migration to deliver global employability skills training and career acceleration programs through an overseas-exchange initiative that connects local talents with global opportunities.
Whether you are seeking to break into the nursing profession, explore global opportunities, or invest in the profession, NurseDemy is here to help you achieve your goals.
Enrol at NurseDemy today and make your global career dream come true!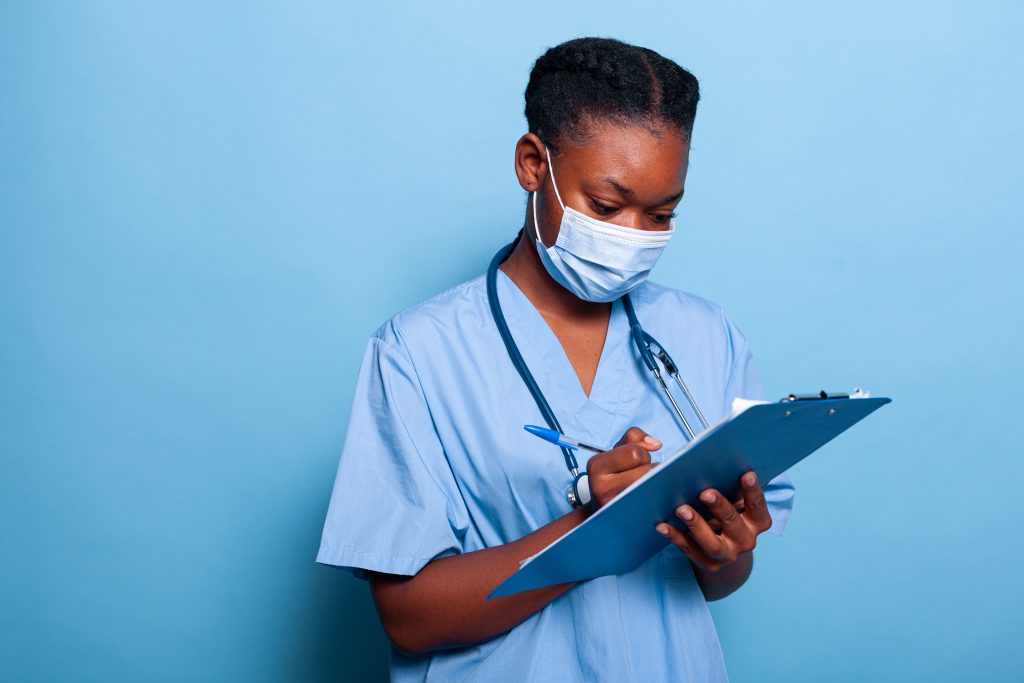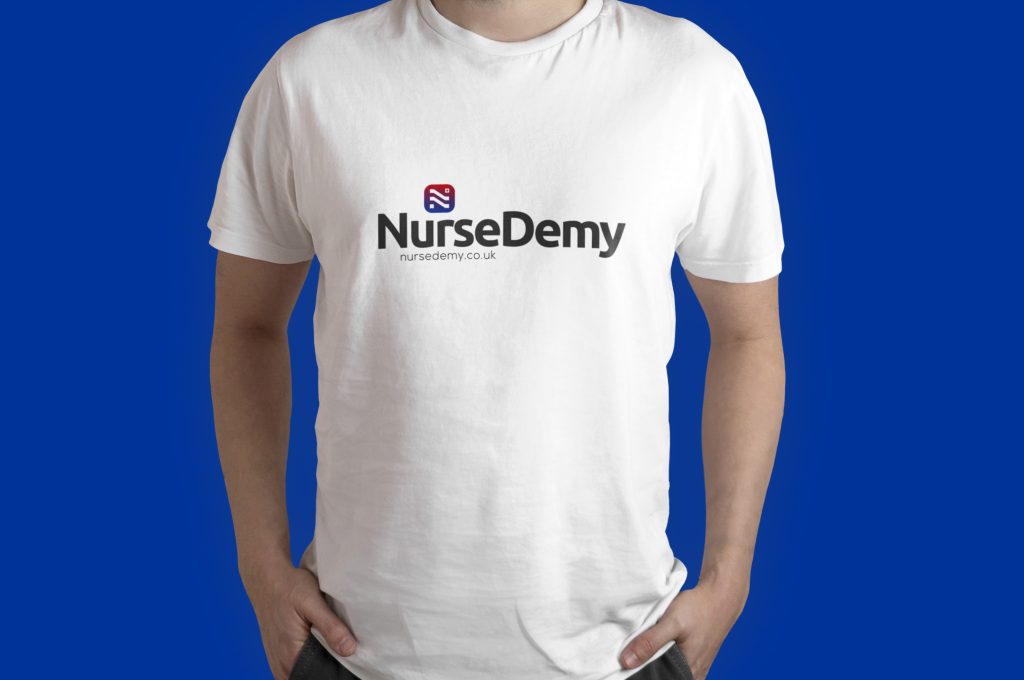 We are proud to have a team of diaspora-based experts that brings a wealth of knowledge, skills, expertise and experience to provide the best career support, guidance, counselling, mentoring, coaching, and training that will help you navigate your career pathway and become an invaluable asset in the global healthcare space.
At NurseDemy, we believe that strategically structured career mentorship programs are essential for achieving a successful career in the nursing and midwifery professions. Our team provides personalized support and guidance to every student, helping them to reach their full potential and aspire to reach the peak of their careers.
Whether you are a non-nurse interested in studying nursing, a student just starting out, or a practising nurse looking to explore global opportunities, our team is here to support you every step of the way.
According to the new Korn Ferry study which includes a sweeping country-by-country analysis, it was revealed that by 2030, more than 85 million jobs could go unfilled because there aren't enough skilled people to take them.
The study reveals that by 2030, there will be a global human talent shortage of more than 85 million people, and if left unchecked, talent shortage could result in about $8.5 trillion in unrealized annual revenues by 2030.
Recently, the Lancet Global Health highlighted that "health care has a dangerous shortage of workers and that that the response to this danger lacks the warranted urgency and scale."
In 2016, the Global Strategy on Human Resources for Health: Workforce 2030 projected that there will be a global shortage of 18 million health workers by 2030.
Following the post-Covid 19 pandemic, a re-assessment of the health workforce stock reveals that we have a total global workforce stock of 65.1 million health workers – with 29.1 million nurses, 12.7 million medical doctors, 3.7 million pharmacists, 2.5 million dentists, 2.2 million midwives and 14.9 million additional occupations.
However, despite a projected health workforce size of 84 million by 2030, we will still have a global health workforce shortage of 10 million health workers by 2030. That's still a huge deficit to fill.
So whether we like it or not, more developed counties will still need more immigrants workers to help strengthen their workforces. As we all grapple with recovery phase of the post-Covid era, the number of immigrants who need support as they newly arrive their destination countries is shooting up astronomically.
At JapaDemy, we strongly believe that international migration is a powerful tool for Sustainable Development, and if strategically managed and well optimized, can drive massive socio-economic growth both for countries of origin and destination.
Visit www.becomeanurse.net to join our global campaign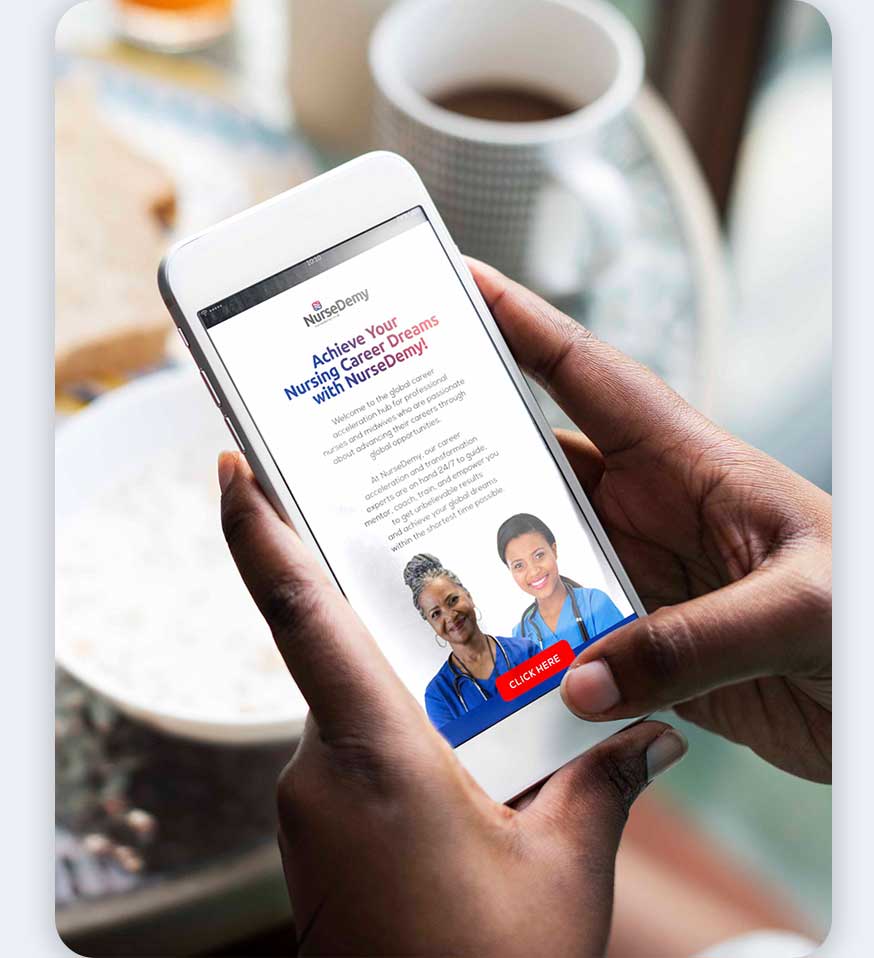 Onaji Chinemenma
"My mentorship journey here thus far has been transforming. I have gained so much knowledge about the international job market, especially the UK health and social care sector, which I never knew anything about before now. I now know how to package my CV and Cover letter as an international candidate. Additionally, I have internationally endorsed certifications qualifying me as a most preferred candidate for overseas job in the health and social care sector. I am truly grateful to all the mentors and coaches. Simply put, I am experiencing a nice in a lifetime transformation! Thank you JapaDemy for this wonderful opportunity. I am grateful!"

Jimmy Rita
"It's been a beautiful experience and my career journey has been transformed positively. I enrolled for the JapaDemy Career Accelerator mentorship and coaching program and this did not just prepare me for the UK care assistant role, but has completely changed my narrative about life itself. I sincerely appreciate all the mentors and coaches who has made this possible. You are all geniuses with massive hands-on experience and priceless ideas. I promise to have breakfast with you all in UK when I arrive. Thank you!"

Sulayman Nurat
"Kudos to all the mentors and the coaches in the at JapaDemy. May God reward you all. I have learnt a lot with regards to job search optimisation as an international candidate. I am now more positioned to utilizing all I have learnt. Cheers to joining you soon over there. Thank you all and God bless!"

Taiwo Bankole
"It has been an amazing journey with all the admin members, mentors and coaches. I have learnt a lot with regards to international job optimisation and job search. I am now more positioned to utilizing all I have learnt. Cheers to joining you soon!🍾🥂

Endurance
I want to say a big thank you to all the mentors, coaches and experts who have been doing all they can to give support through my relocation journey. I really appreciate the privilege of joining the "Japa" community. Though I had an Idea about the migration route, there were so many potholes that made the journey difficult for me. With the overwhelming support from the mentors and coaches, those potholes have been filled. My job marketability and suitability have been transformed beyond measure! I am now set to take my migration journey to the next level. See you all soon!

Loise Wakini
"Joining all the way from Kenya, the mentorship and coaching I received has helped me so much in all aspects of my migration journey. I am now better prepared and confident about my overseas job chances as I look forward to taking my OELTS UKVI. My job applications are being accepted and I am excited to be making this kind of progress. I am very grateful to the coaches for everything!"