Canada Migrate Now Program
A Canada Migration Academy Program
Are you dreaming of relocating to Canada but worried about being scammed? Are you tired of feeling lost and directionless in your Canadian migration journey? We've got you covered.
Introducing the "Canada Migrate Now" Academy Program that will help you achieve your dreams without falling prey to scammers! Unlock the doors to your dream move with JapaDemy's "Migrate Now" Program!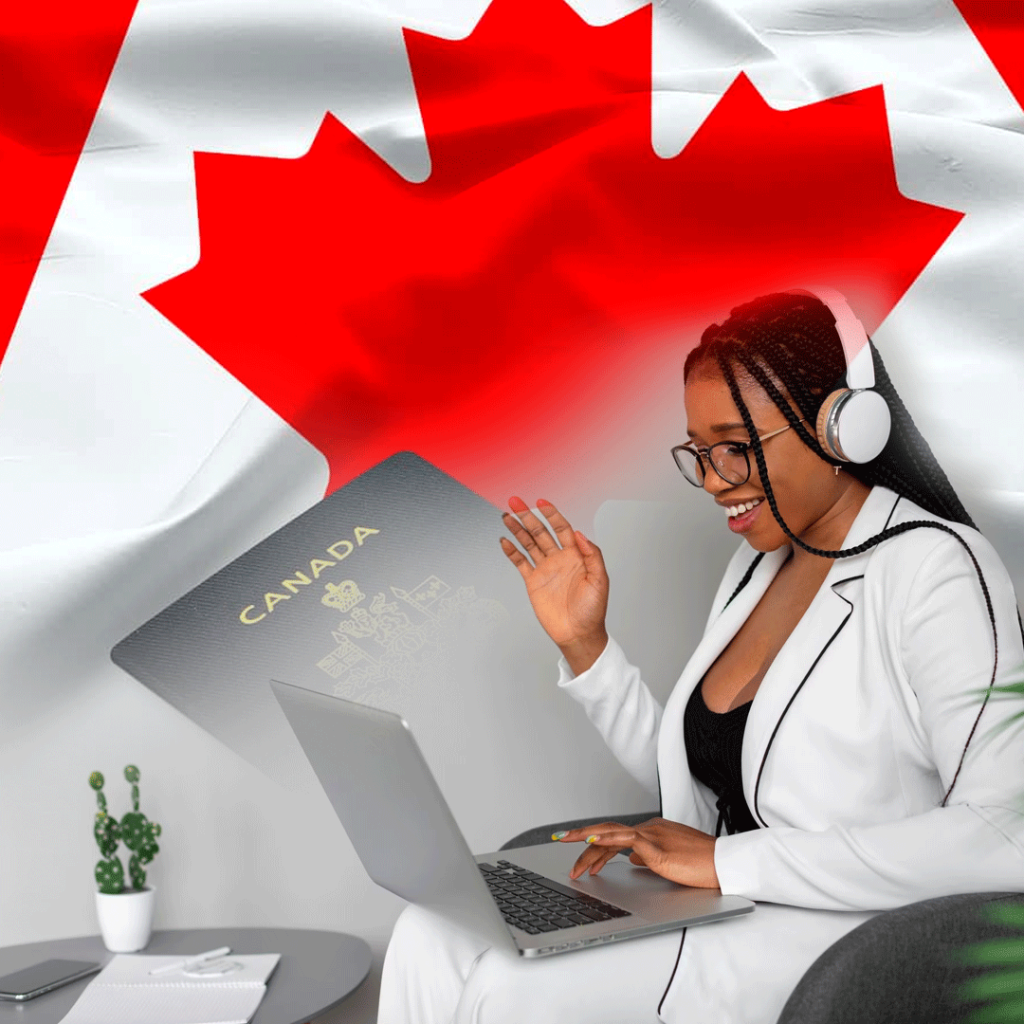 Unlock Your Canadian Dream: Join the
"MigrateNow"
Academy Program
Group Coaching and Masterclasses
Exclusive Closed Group Coaching Sessions that Will Unlock the Door to Genuine Sponsored Jobs in Canada
Assessment for Canada Skilled Workers Shortage List
Get a Free Evaluation of Your Skills on the Canada Shortage Occupation List
Special Step-by-Step Job Application Guide
Special Training Session That Provides Simple Step By Step Guide To Finding, Applying, and Getting Genuine Jobs in Canada….Without Being Scammed!
Get Matched to Jobs on Canada Skilled Workers Shortage List
Get Your Skills Matched With Jobs on the Canada Shortage Occupation List
Canada Job Search Optimization
Work with the Coaches' Selected List of Canadian Recruiters and Employers Offering Fully Sponsored Permanent Job Offers
Canada Study Abroad and Admission Support
Join JapaDemy's Experts Resident in Canada to Make Your Study Abroad Dreams Easier and Smoother
Canada Caregiver Migration Coaching Program
Comprehensive Caregiver Migration Program with Internationally Recognized Certifications.
Canada-Approved International Certification for Caregivers
Get Internationally Accredited Certifications that Will Make Your Caregiver Journey a Reality
Canada Visa Application Support
Overwhelming Support and Guidance that Will Help You Navigate Canada's Tricky Immigration Process
Skilled Workers Migration Support
Avoid Scammers and Fraudsters. Connect with Our Canadian-based Career Advisors and Relocation Experts
Our academy program repositions you for outstanding success in your overseas career journey!
The Canada "MigrateNow" Career Coaching Program comprises a Do-It-Yourself and Done-For-Your Package aimed at empowering you to discover your path to success in Canada and gain exclusive insights, master the Canadian job market, and secure genuine sponsored jobs without being scammed.
Our coaching program features close group coaching sessions, live master classes, and step-by-step guides to unlock opportunities, craft a Canada-style job applications, and reposition yourself for outstanding success in your overseas career journey!
Why Sign Up for the Canada MigrateNow Coaching Program?