Democratize access to digital education, global learning and international opportunities for career development and advancement, irrespective of race, skin color, background or nationality with commitment to bridging bridges and closing skill gaps.
At JapaDemy, we envision a world where local and diaspora talents collaborate seamlessly to strengthen education, skills development, and career advancement opportunities, leveraging on circular migration to drive brain gain.
Our core values of Excellence, Accessibility, Support, and Empowerment drive our commitment, and fuel our ambition to become the leading global digital learning and circular migration reversing brain drain with brain gain.
EdTech Hub and Global Skill Mobility Centre
for Emigrants and Immigrants.
JapaDemy is a dynamic EdTech hub, global skill mobility powerhouse, and international career centre committed to democratizing digital education, promoting workforce development, and fostering career growth for local talents, emigrants, and immigrants.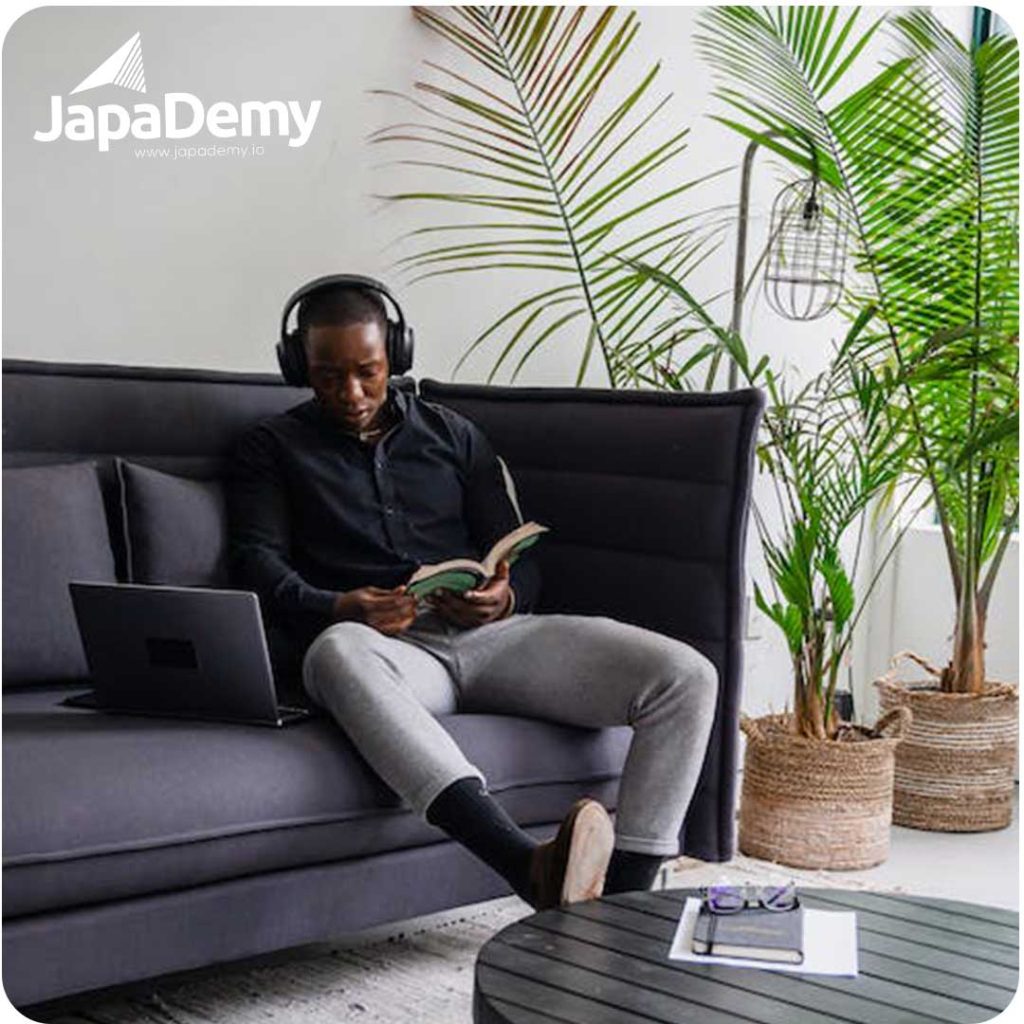 Are you ready to embark on a journey towards a brighter future? At JapaDemy, we harness the boundless potential of digital technology to help you unlock the door to global opportunities.
Whether you are a fresh school leaver, unemployed or unskilled worker, skilled professional or international student, we equip you with the right skills, knowledge, tools, resources and networking opportunities that will transform your journey and help you achieve career breakthroughs.
Helping you achieve your global career dreams!
Empowering individuals to shape their career destinies is at the core of JapaDemy's mission. Through cutting-edge technology, educational resources, overseas exchange programs and immersive learning experiences, we equip you with the skills and knowledge necessary to thrive in today's rapidly evolving job market. 
With our guidance, you'll not only develop confidence, competence and expertise in your chosen field, but you will also experience a  lasting transformation from being a local talent to a global asset!
JapaDemy has a highly resourceful, intellectual, diverse and strategic team of home-based and diaspora brain powers who have spent decades of their productive years pursuing the career of their dreams, have become highly successful at it, and are now passionate about helping others succeed in that same path!

Career Advancement and Human Capital Development
Learn from a team of diaspora-based experts and industry leaders via weekly mentorship sessions, career master classes and highly impacting coaching sessions.

Global Career Acceleration and Overseas Exchange Programs
JapaDemy's overseas-exchange programs bridge the gap between local talents and overseas-based experts, providing unparalleled opportunities for growth and collaboration. As you engage in cross-cultural exchanges and networking, you'll gain a competitive edge that sets you apart in a globalized world.

International Exams and Language Test Preparations
Designed to help you break all limiting boundaries and smash your exams like a star, our globally renowned exam preparatory resource center is the best in the world!

Immigration & Relocation Consulting
JapaDemy's team  of immigration and relocation experts will guide, support and help you eliminate the overcome the daunting challenges that come with relocation and migration.  

Internationally Certified Courses
Our academy program covers a wide range of globally recognized and accredited career development courses designed to enhance your knowledge and credentials needed to succeed in today's competitive job and academic markets.
Enrol in Globally Certified Career Courses
for

Easy Migration
All Categories
Business, Management & Entrepreneurship
Care Certificate
Computer Science
Education and Training
Health and Social Care
Leadership and Global Workforce Development
Mentoring and Coaching
Navigate Now
Project Management
Online Courses: Global Skills
Online Courses: Global Skills
Online Courses: Global Skills
We are committed to helping our students achieve their global career dreams and making a difference by delivering online courses built with cutting-edge education technology innovations.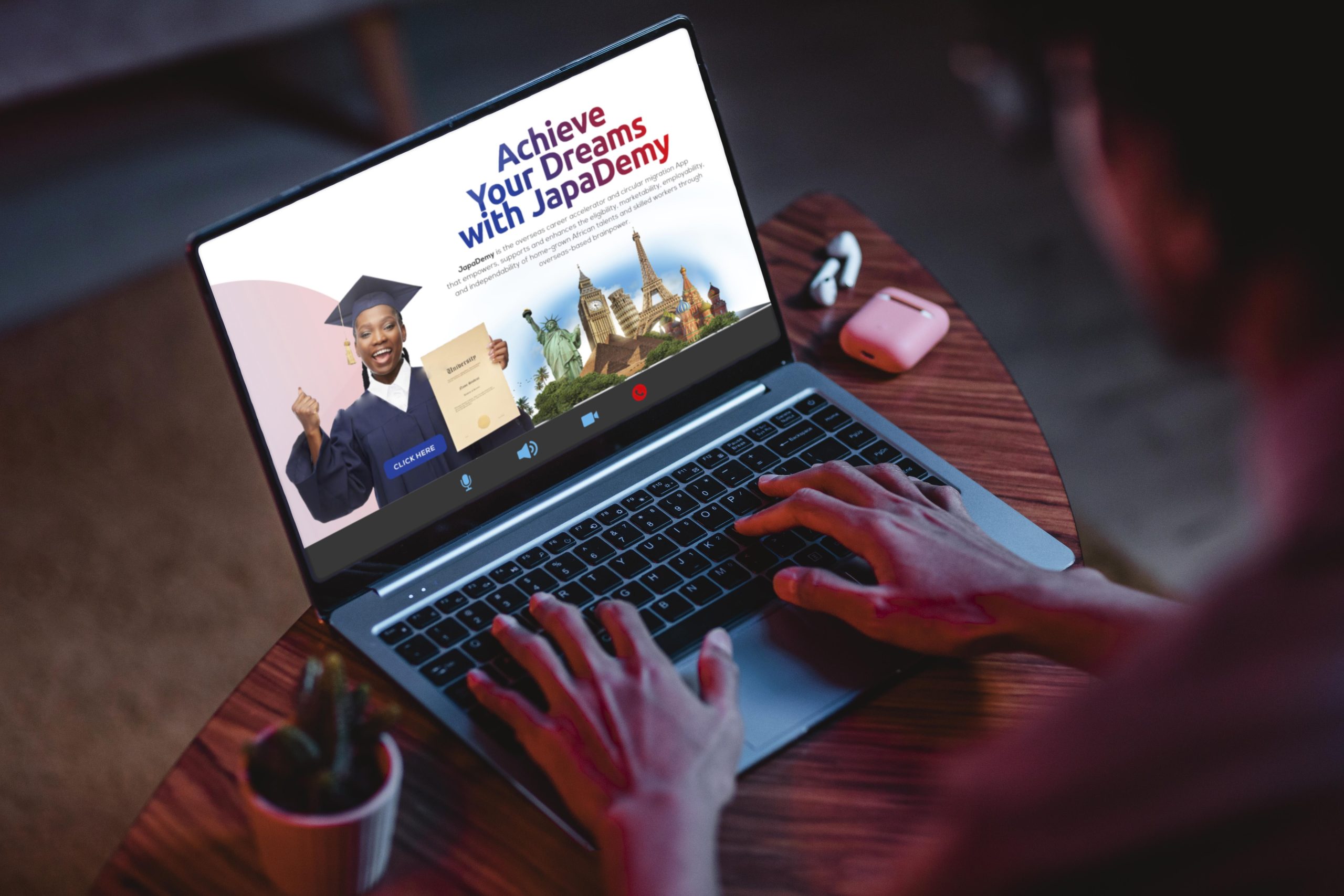 Get Expert Support on Your Career Journey
Our commitment to your success goes beyond mere education. At JapaDemy, we offer globally relevant skill training and comprehensive career acceleration programs that ensure you are well-repositioned to achieve your global dreams. Whether you're seeking international certifications, career counselling, mentorship, coaching, or international placement, we're here to guide you every step of the way.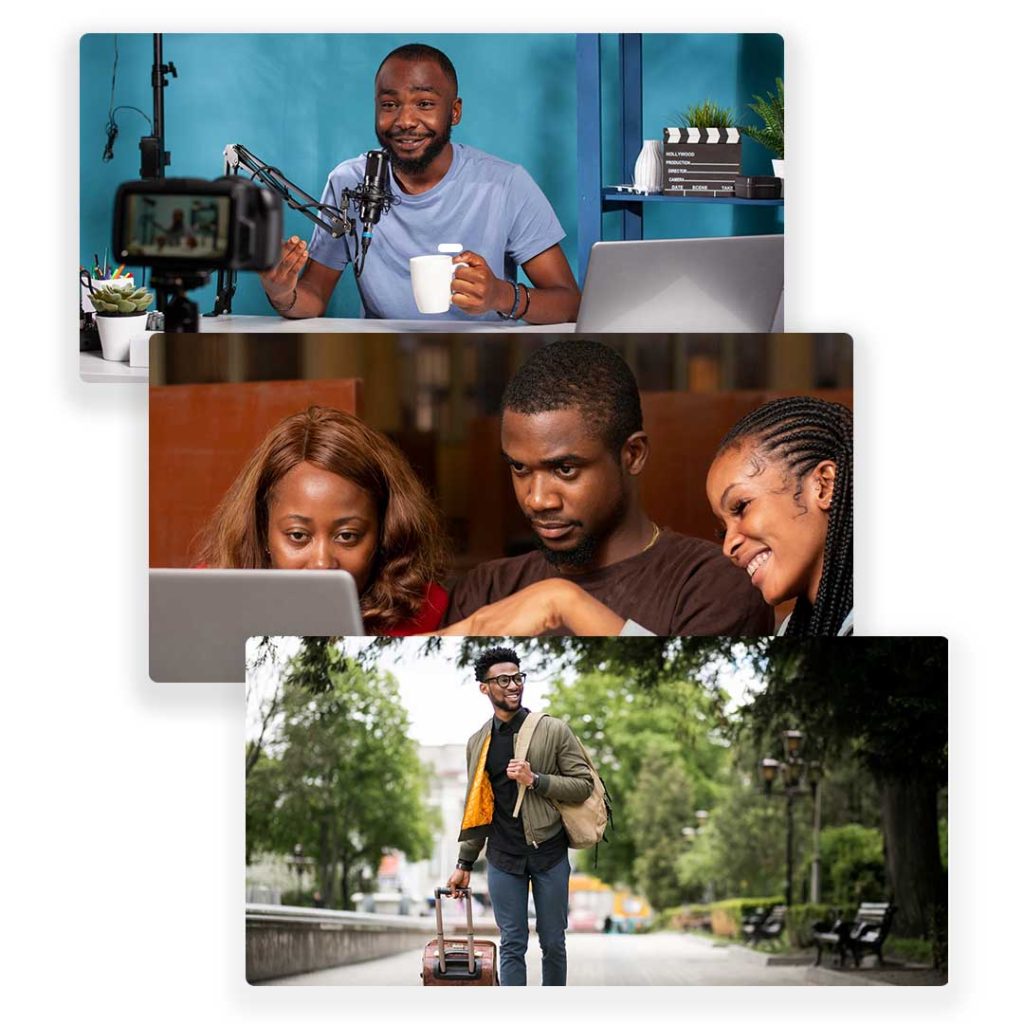 Smash Your International Exams Like a Pro!
Are you preparing for an important international exam such as the IELTS, OET, TOEFL, or GMAT for the first time ever and you are scared?
Are you tired of low scores and need a result-proven, tested and trusted program that can completely turn your story around?
Our exam preparation global resource center which you can easily access from the comfort of your home is the best in the world!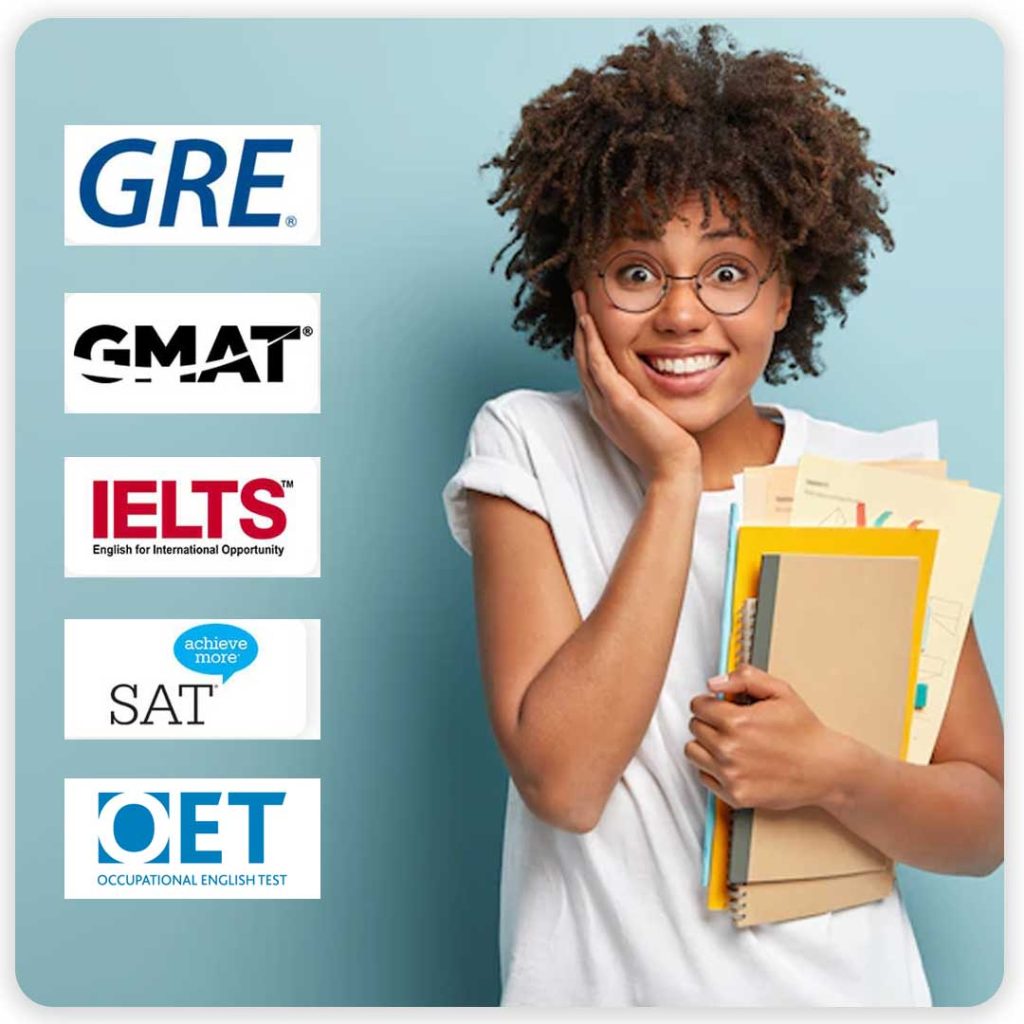 It's time to achieve
your

relocation dreams
With Our Overseas Career Accelerator and Migration Program
Our team of experts provide personalized support and guidance to help you navigate the complex process of finding work or study opportunities overseas.
From international applications, to interview preparation, job search strategies or admission and scholarship application processing, we have the tools and expertise you need to succeed in your career or studies abroad.

Onaji Chinemenma
"My mentorship journey here thus far has been transforming. I have gained so much knowledge about the international job market, especially the UK health and social care sector, which I never knew anything about before now. I now know how to package my CV and Cover letter as an international candidate. Additionally, I have internationally endorsed certifications qualifying me as a most preferred candidate for overseas job in the health and social care sector. I am truly grateful to all the mentors and coaches. Simply put, I am experiencing a nice in a lifetime transformation! Thank you JapaDemy for this wonderful opportunity. I am grateful!"

Jimmy Rita
"It's been a beautiful experience and my career journey has been transformed positively. I enrolled for the JapaDemy Career Accelerator mentorship and coaching program and this did not just prepare me for the UK care assistant role, but has completely changed my narrative about life itself. I sincerely appreciate all the mentors and coaches who has made this possible. You are all geniuses with massive hands-on experience and priceless ideas. I promise to have breakfast with you all in UK when I arrive. Thank you!"

Sulayman Nurat
"Kudos to all the mentors and the coaches in the at JapaDemy. May God reward you all. I have learnt a lot with regards to job search optimisation as an international candidate. I am now more positioned to utilizing all I have learnt. Cheers to joining you soon over there. Thank you all and God bless!"

Taiwo Bankole
"It has been an amazing journey with all the admin members, mentors and coaches. I have learnt a lot with regards to international job optimisation and job search. I am now more positioned to utilizing all I have learnt. Cheers to joining you soon!🍾🥂

Endurance
I want to say a big thank you to all the mentors, coaches and experts who have been doing all they can to give support through my relocation journey. I really appreciate the privilege of joining the "Japa" community. Though I had an Idea about the migration route, there were so many potholes that made the journey difficult for me. With the overwhelming support from the mentors and coaches, those potholes have been filled. My job marketability and suitability have been transformed beyond measure! I am now set to take my migration journey to the next level. See you all soon!

Loise Wakini
"Joining all the way from Kenya, the mentorship and coaching I received has helped me so much in all aspects of my migration journey. I am now better prepared and confident about my overseas job chances as I look forward to taking my OELTS UKVI. My job applications are being accepted and I am excited to be making this kind of progress. I am very grateful to the coaches for everything!"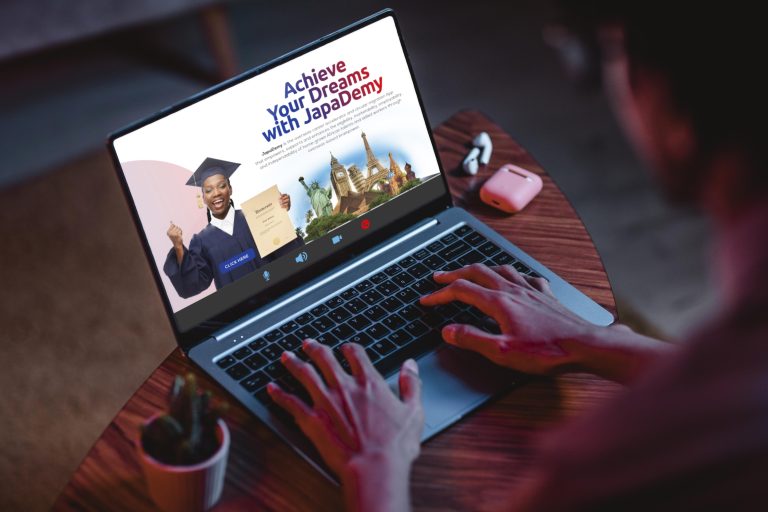 Are you an enthusiastic undergraduate or post-graduate student living outside of Africa? Are you passionate about guiding and empowering fellow students in their pursuit of
Are you an ambitious undergraduate or post-graduate student residing outside of Africa? Are you passionate about higher education and helping students achieve their dreams of

JapaDemy Careers
Are you passionate about pushing the boundaries of innovation and making a real impact? Do you have the expertise to tackle complex challenges head-on? If so, we invite you to join our team of exceptional experts!
Start Investing in
Your Relocation Dream Today
If you are looking at enhancing your eligibility, marketability, employability, and suitability as an international job applicant or student, we have exactly what you need.